For more information or legal expertise regarding binary trading and how to trade IQ option in India, connect to us for expert legal consultation.
There has been a tremendous growth in online trading at a global level and India is not behind. Since the introduction of binary trading, binary options such as IQ Option, have gained popularity in India quickly. With more investors wanting to invest in IQ Option, India still has a majority of people who are unaware of the application of binary options, especially whether the trading binary is legal in India or not.
Table of Contents:
What is Binary Trading in India?
Binary trading in India is a form of an 'all-or-nothing' option in which the payment is composed in form of a fixed compensation upon expiry of option in money, or nothing upon expiry of option out of the money. Binary option is a kind of yes or no probability and therefore, termed as binary. The option holder does not have the choice to sell or buy the asset as binary trading is done automatically.
Binary option trading software like IQ Option requires high-risk management, however, the binary option holder knows about the quantum of risk involved in each trade and the loss is limited to the amount risked in a binary trade.
Is Binary Option legal in India?
Unlike many other countries, binary trading is illegal in India. As per the guidelines provided by the Reserve Bank of India, binary trading or any form of online trading of foreign exchange (Read about forex trading in India) is not legal in India. The financial sector in India is primarily regulated by the RBI and Securities and Exchange Board of India (SEBI), which do not favour investing in binary options like IQ options in India.
The Foreign Exchange and Management Act (FEMA) prohibits binary trading or forex trading in India through electronic or online trading portals. Any investor who takes up binary options in India does so on his own risk, with no law to regulate dealings of binary trading options in India.
How to trade in binary options in India?
Indian traders who want to invest in binary options can do so by signing up with an offshore binary options broker, as there are no India-based binary options trading firms and binary options are not listed on any of the recognised stock exchanges in India. Binary trading in India can be done in the following manner:
Open an account with an offshore binary options broker.

Select the asset you want to trade.

Make predictions with regards to the trade.

Choose the amount you want to invest in your binary option.

Trade the option

The outcome is either a direct return on investment or no investment at all.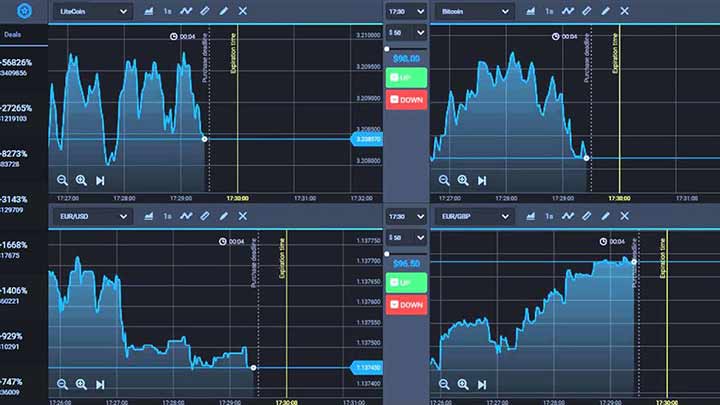 Is IQ Option legal in India?
The first question that comes to mind is 'what is IQ option in India?'
Well, IQ option is a binary options trader owned and operated by Iq option Europe Ltd. IQ option is a regulated and licensed binary options broker, but since the binary option is not legal in India, so IQ option does not hold a legal status here.
However, people use 3 different kinds of IQ options in India:
Demo account, which is a free account through which the investor can practice binary trading without using real money.

Entry level or standard account, which has the lowest minimum deposit.

VIP account, in which a personal manager is provided to help the investor with trading.
What to do in an IQ Option Scam of Binary Trading in India?
With no laws or rules to regulate binary trading in India, investors who are involved in binary options in India do so on their own risk. There is no legal remedy available to a trader who gets involved in an IQ option scam of binary trading in India. There are many fake websites rampant over the internet that scam people and end up stealing their information and money.
Returns also differ from broker to broker. While one broker may offer a 60% return on investment, the other may offer a 300% return on investment. With no regulation on investments and returns, the binary options trader must be sure about the return rates, minimum investment option, policy on bonus, withdrawal policy, etc.
With so many ongoing IQ Option scam happening in the world, the trust factor lies beneath all levels and the Indian Government doesn't want to get involved in any risks and suffer a dire fate of financial crisis.
Who can help here?
It is advised to consult a good lawyer in India before investing in trading in binary options in India. To get the best, you can always choose MyAdvo to help you avail expert lawyers who are well-versed in binary trading in India. MyAdvo lets you

find expert lawyers

to attend your needs anywhere in India online!
MyAdvo

is like a lawyer's directory online, offering you with a list of legal experts along with their information like contact details, experience, expertise area and more. You can get connected with the lawyers in just one click via mail at

consult@myadvo.in

or by giving a call at +91-9811782573.
MyAdvo assures you with the right legal help instantly.