Do you still miss the careless days of life?
Do you remember when you fought with your Dad for watching cartoons and instead he told you to listen to the news, but then politics made no sense to you?
Do you remember those stress-free days?
Even I do.
I miss childhood too.
I especially miss celebrating Children's Day, when teachers used to dress up on stage and act like the kids we were. I miss the bagful of candies and chocolates that we received. Everything in the canteen was priced less than the already less amount. I miss how teachers used to give us no homework, while we would convince every teacher for no studies on that day.
Jolly good time!
Well, here we are today. All grown up, some with kids and some still behaving like kids in life and while the nation is all into celebrating the 130th birth anniversary of the first prime minister of independent India, Pandit Jawaharlal Nehru, this "November 14" is fondly remembered for his love for children.
Nehru believed, "The children of today will make the India of tomorrow. The way we bring them up will determine the future of the country".
Although Children's Day for India may have just passed by, the world over is still waiting for this day to arrive.
Confused?
Well, some of you might not know this, but before 1964, Children's day was celebrated in India on November 20, which is actually Universal Children's Day declared by the United Nations. Since, Nehru's death in 1964, India decided to celebrate his birthday as Bal Diwas (i.e. Children's Day) in the honour of his memory.
So, can one say that from 14th November to 20th November, is a Children's Week?
Nehru loved children for their innocence, and was often found paying much attention to what they said and believed in; which I think may have been one way of keeping himself on toes for the amount of work and dependence of political issues he had to deal with while heading the Government of independent India.
Undeniably, children not only impress you with logic and simplicity of the facts they have to offer, but the time spent with them is also of great happiness, adding a sense of curiosity in life, which makes things worthwhile.
To make sure that each kid keeps smiling and is protected, there are some rights that have been enforced by the Indian Government such as:
Advisory for eliminating of Corporal Punishment in Schools - the fundamental right to have a life free from fear.

Guidelines for the recording of evidence of vulnerable witnesses in criminal matters - it must be in presence of a woman lawyer and under the guidance of child behaviourist.

The Protection of Children from Sexual Offences Act 2012 - it's the punishment to the sexual abuser on children.

The Right of Children to Free and Compulsory Education Act, 2009 - the fundamental right to get educated.

Juvenile Justice (Care and Protection of Children) Act, 2000 - the fundamental right to life.

Child Labour (Prohibition and Regulation) Act, 1986 - the fundamental right to life, enjoy stressfree childhood.

The Child Labour (Prohibition and Regulation) Amendment Act, 2016

- the act which protects children from being employed as a worker, despite

of

receiving an education. Under which also come:

Child Labour Act Amendment 2006

Bonded Labour System (Abolition) Act, 1976

Infant Milk Substitutes, Feeding Bottles and Infant Foods - the fundamental right to food.

Pre-natal Diagnostic Techniques Act, 1994 - the fundamental right to life.

Persons with Disabilities Act, 1995 - the fundamental right to equality.

Prohibition of Child Marriage Act, 2006 - the fundamental right to life, take a free decision.

Immoral Traffic Prevention Act, 1986 - the fundamental right to life.

Guardians and Wards Act, 1890 - the right to get a proper and comfortable life.

Hindu Adoption and Maintenance Act, 1956 - the right to have a good life, special provision regarding adopted children.

Scheduled Castes and Scheduled Tribes Act, 1989 - the right to education and equality.

The India Penal Code and Child related offences - the right to have a secure and free life.
Children though in India do not hold any specific laws and rights like other countries have, but the above-mentioned legislative help in a large way.
For example, there are exemptions under the Labour Law, where if a Child is in the acting industry, then that will not be seen as labour, instead, the parents have the right to make their children be involved in cultural events, entertainment and movies.
The courts and the NCPCR thereby concluded that kids aged between 0-18 are permitted to act and will not be taken to be a violation of labour laws in acting or performing in serials and films. What has to be maintained though is by any means, no one violates the rights of the child laid out in the guidelines by the NCPCR, but there have been many cases reported where the court has turned a blind eye to the woes of these children.
Even there have been cases, where the court is of no help to the children working in the family business, as they are seen as a helping source in the business like running a grocery shop, any commercial store, etc. The objections are not raised because the family is sending him/her to school and not depriving them of their basic education rights.

The other part that is much debated is that no law can intervene in the family's way of bringing up a child in India. If the parents of the child resort to grievous beating for study & upping his/her grades, then that is their lawful right in India. Since the mentality that works here is "Humara bachcha hai, jaise marzi usse sikhaaye."
Sad, but true story!
Many children are threatened in the name of performance and subjected to mental torture, only in the advent of getting good grades - "Nahi toh Sharma ji ka bete se aage kaise nikloge?"
The recent reports in TOI showed statistics showing due to this kind of undue pressure, more lives have been harmed and damaged, than any other crime.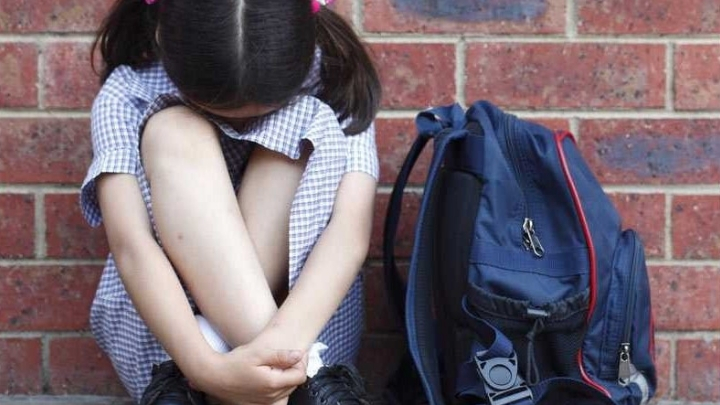 Do you still think there are no specific Child Rights in India needed?
I leave that for you to ponder on.
I though wonder, looking at the nation today, what would have Pandit Nehru said.
Couldn't he have agreed more in enforcing a specific law for his beloved set of citizens?
Salute the organizations and authority on this day, which act in protection of the children's interests, but I still urge that there is a segment that still needs more focus & protection today…
We at MyAdvo believe in disseminating value of legal issues for you and highlight aspects of legalities, untouched and unexplored. You can depend on us for any kind of legal advice & legal assistance, just reach us out at consult@myadvo.in and we will make your problems seem small!
Let us know what you think about this piece?
Mention your views in the comments section below.
If you liked our take on it, make sure to give it a thumbs-up & share forward!